FLYING HIGH IN METAL PROCESSING.
Validated production processes are mandatory in medical technology, and they hold up the quality standards at KLINGEL medical metal. Other safety-relevant industries, for example aerospace engineering, also benefit from this. We have been producing important safety-relevant metal components for the aerospace industry for many years, which must meet the highest requirements and may not be subject to any disrupting influence. Like, for example, electronics cases in satellites. Or also for technical-aesthetic products for the aerospace industry, such as cases for reading lamps in the top passenger cabins. They are produced by our metal specialists in Pforzheim.
Among other things, we manufacture cases for reading lamps in the passenger cabins of airlines. They combine an appealing design and functionality.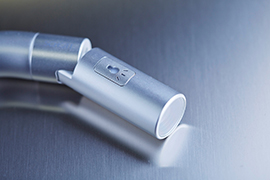 Parts for engine shutters
Our parts ensure the secure locking of the opened engine shutters, for example during maintenance work.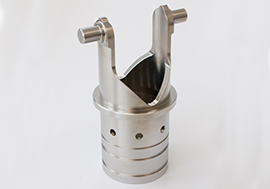 Which projects are on your flight schedule? Our specialists will be happy to advise and help you reach your destination.