JobRad as an incentive for a change to muscle power
During the information evening for the employees of Klingel medical metal GmbH, Thomas Keim, managing director of RADWELT Pforzheim, explained in detail how this works.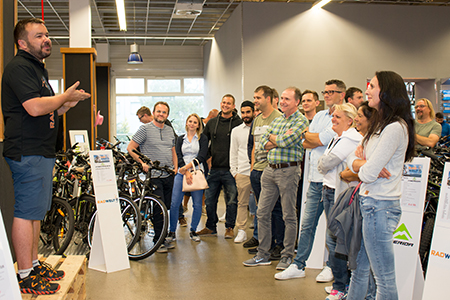 Around 30 interested persons from all departments used the free event to get an idea of the leasing model and the available bicycles – either muscle or electrically powered – or to test them on site. Employees can get their desired bicycle as a company bicycle – for pedelecs, recommended retail prices are between €2,200 and €4,000 – at a low monthly rate. At the end of the leasing term of 36 months, employees have the option of buying off the bicycles at a favourable final rate.   The price includes an all-risks insurance and an annual inspection worth €75. According to Thomas Keim, the savings are between 20 and 25 percent, depending on the tax bracket.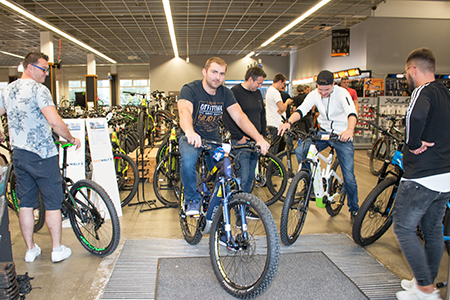 The employees of RADWELT provided information about the different bike models, and some used the opportunity for a test ride. The information evening for the Klingel team ended harmoniously with a bite to eat sponsored by the organizer; due to the great demand, it was repeated for another 30 employees a week later.
This will enable the team of Klingel medical metal GmbH to not only work on their fitness but also help the environment and save some money while doing so! We are looking forward to many (new) active cycling enthusiasts.